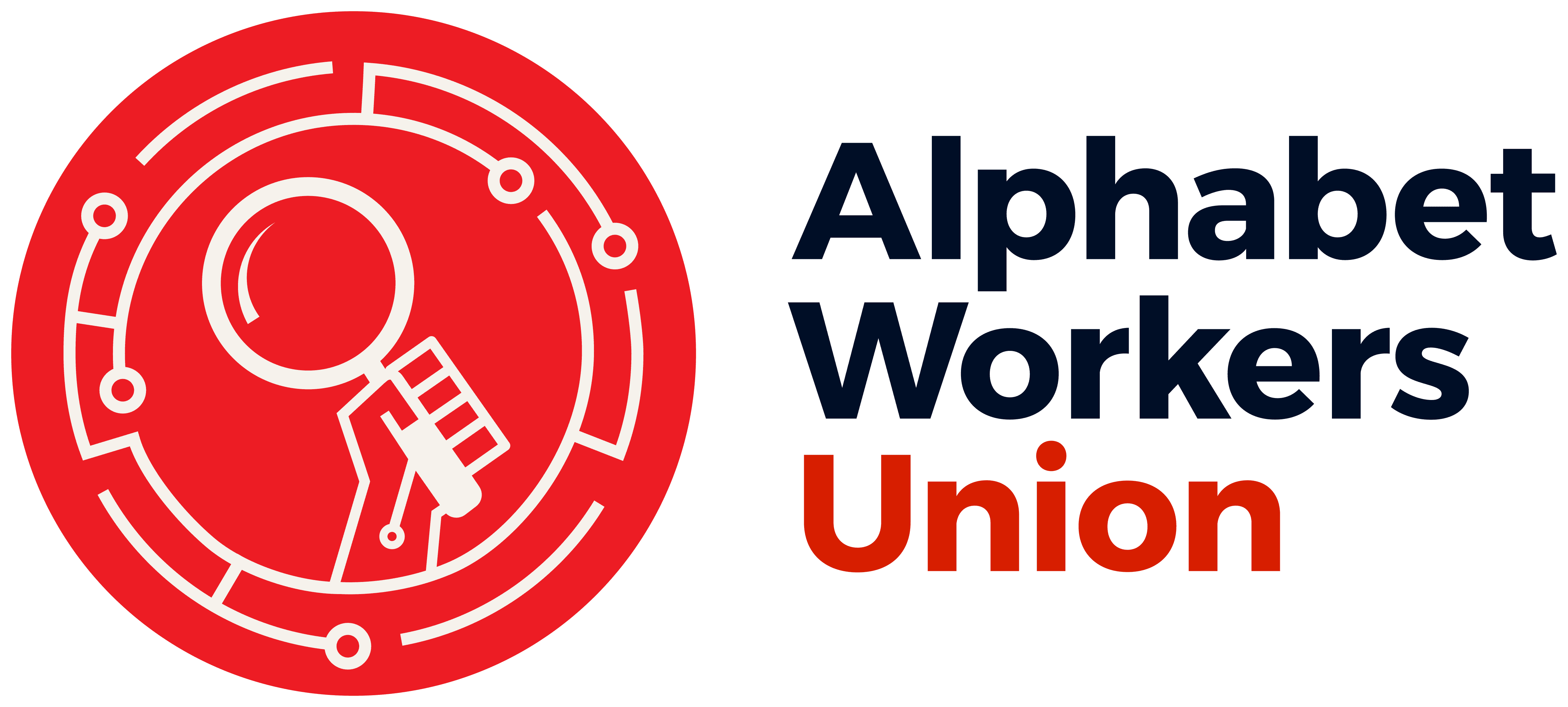 Getting the new year off to a fast start, workers at Google today announced the Alphabet Workers Union.  From their page on Why we organized:
We recognized that our power as Alphabet workers—full-time employees, temporary employees, vendors, and contractors—comes from our solidarity with one another....

To fight the systems of oppression that persist to this day, we stand in solidarity with workers and advocates everywhere....

Alphabet's guiding principle used to be "Don't be evil."

Help us be Alphabet's conscience.
There's a wealth of information on the Alphabet Workers Union site, and more on their Twitter account.  Here's a handful of links with more perspectives on the Google Union, as well as a couple links about tech organizing in general.
By Parul Koul and Chewy Shaw in the New York Times
Our company's motto used to be "Don't be evil." An organized work force will help us live up to it.
By Raksha Muthukumar in the Tech Workers Coalition Newsletter
By Clarissa Redwine on Collective Action in Tech
An explainer on non-contract unions, how workers at Alphabet are using this structure to build and maintain power, and why you should too.
This morning, 250 workers at Google announced that they are forming a union.
By Kate Conger in the New York Times
The creation of the union, a rarity in Silicon Valley, follows years of increasing outspokenness by Google workers. Executives have struggled to handle the change.
By Anna Kramer in Protocol
After a year of quiet recruiting, more than 225 Google workers signed union cards with the CWA, launching the Alphabet Workers Union.
By Ben Tarnoff in Logic
A long look at the mechanics of a movement.
By Carmen Molinari on Organizing Work
The only way we can help our more vulnerable coworkers, or pursue broader policy changes, is by developing our own power against the company. And this is possible.